Fratelli Fresh, Westfield, Sydney
Fratelli Famous, Westfield, Sydney
Sake Jr, Westfield, Sydney
The Alfred, The Cut Restaurant + Whiskey Bar, Melbourne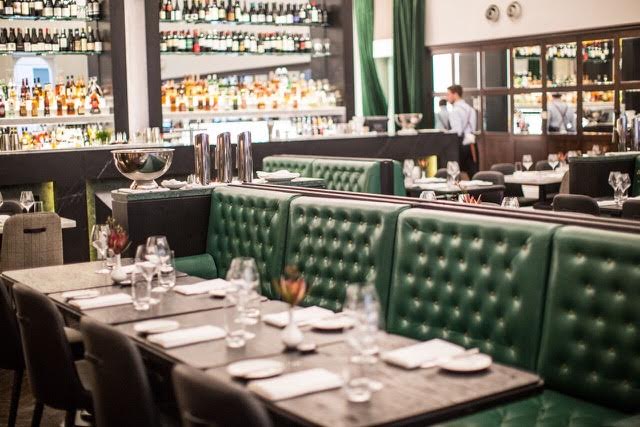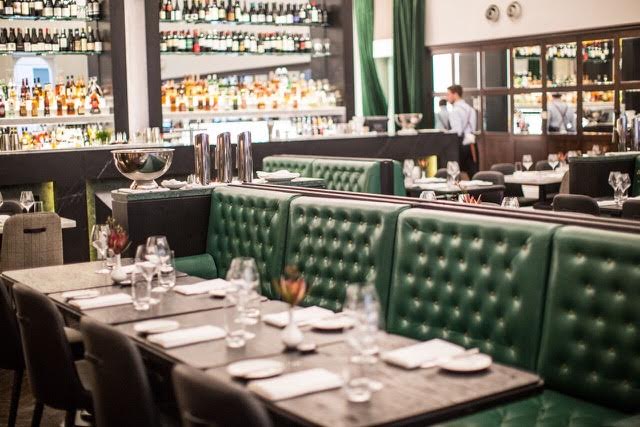 Select images, professional photos to follow - watch this space
The Alfred, Fratelli Fresh Bar and Dining, Melbourne
Select images, professional photos to follow - watch this space
EL CAMINO CANTINA, THE ROCKS, SYDNEY
Our client wanted a big TexMex venue. Big on rock 'n' roll, big on Mexican flavours – a venue that would transport patrons to Texas.
As the venue is in a heritage listed building (The Argyle, The Rocks) our design had to comply to SHFA codes and be respectful of heritage conditions. Each element was designed with minimal impact and fixings to the existing building. We designed around the existing kitchen and back-of-house, as well as bars and bathrooms, with a focus on re-surfacing the existing to improve the sustainability of the project. We used found materials, including corrugated sheeting, hurricane fencing, timber fence palings, and old motor vehicle parts for decor.
Our big TexMex design relied heavily on the low rider idea: impactful neon and the gaudy juxtaposition of "Mexican inspired" venues. We finished the bar with sprayed low rider flames, a canopy of railway sleepers bound in rusted barbed wire, and flocked with a murder of crows.Neon skulls and lightning bolts greet one upon entry. Old Chevy bonnets create the DJ booth, flanked with vintage electric guitars and found Mexican license plates. Murals cover the walls. Everything is designed to overload the eye.
The main dining area has booth seating with vintage car upholstery and Mexican style hand-painted timber chairs. An arch of neon flames invites one to the Cactus Bar. The lounge area is designed in more of a traditional Cantina style. Talavera tiles mosaic the kitchen, and hand made Spanish mission bells pay tribute to the worn path of the El Camino. Car head lights are used to illuminate the room and are hung with thick rusted metal chain.
SAKE, FLINDERS LANE, Melbourne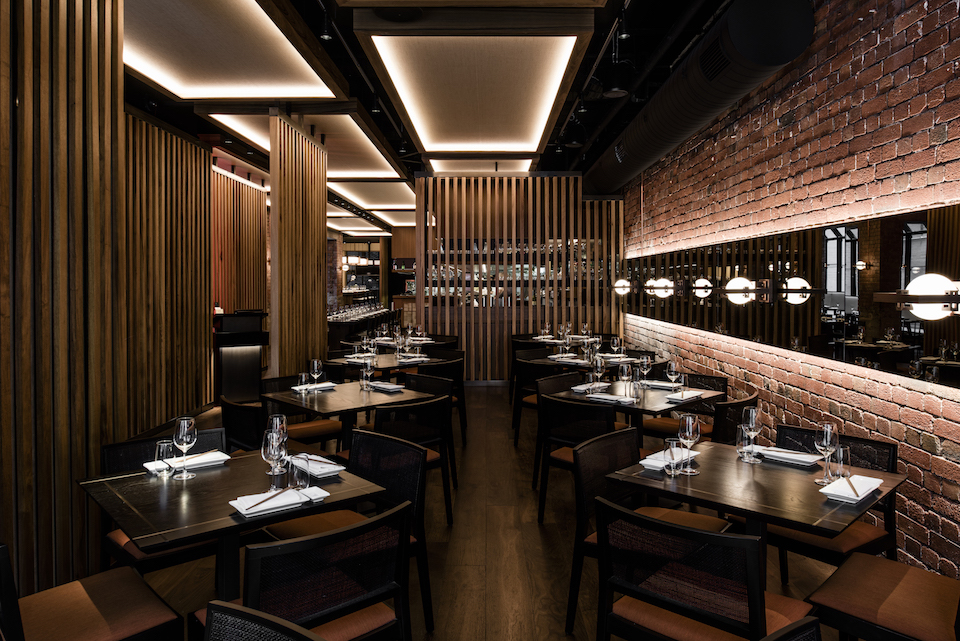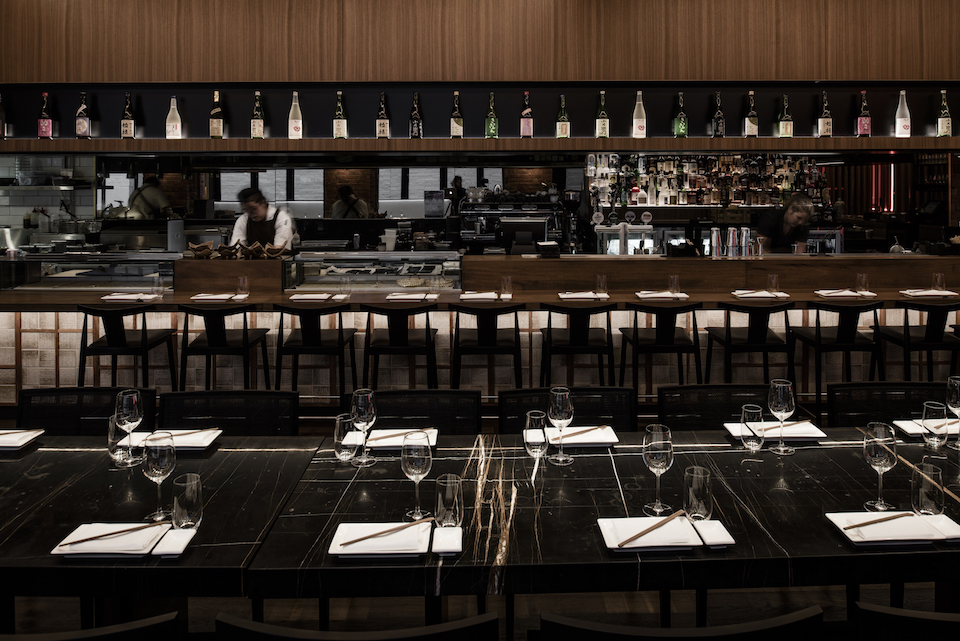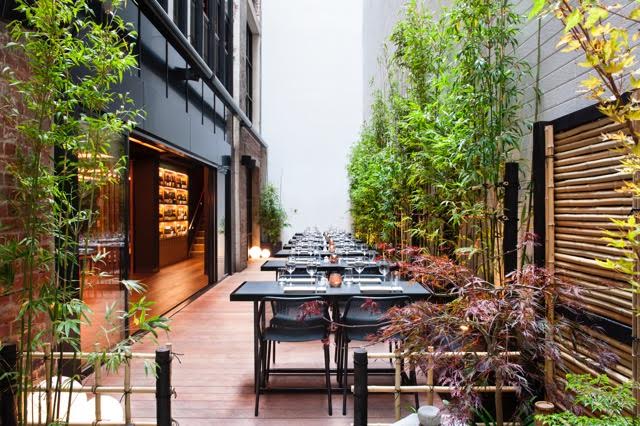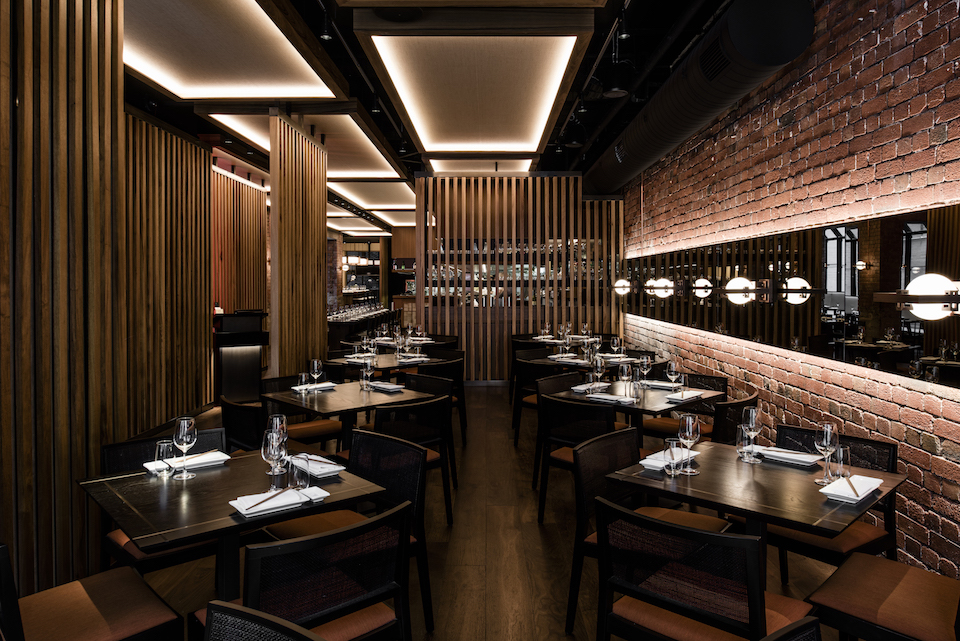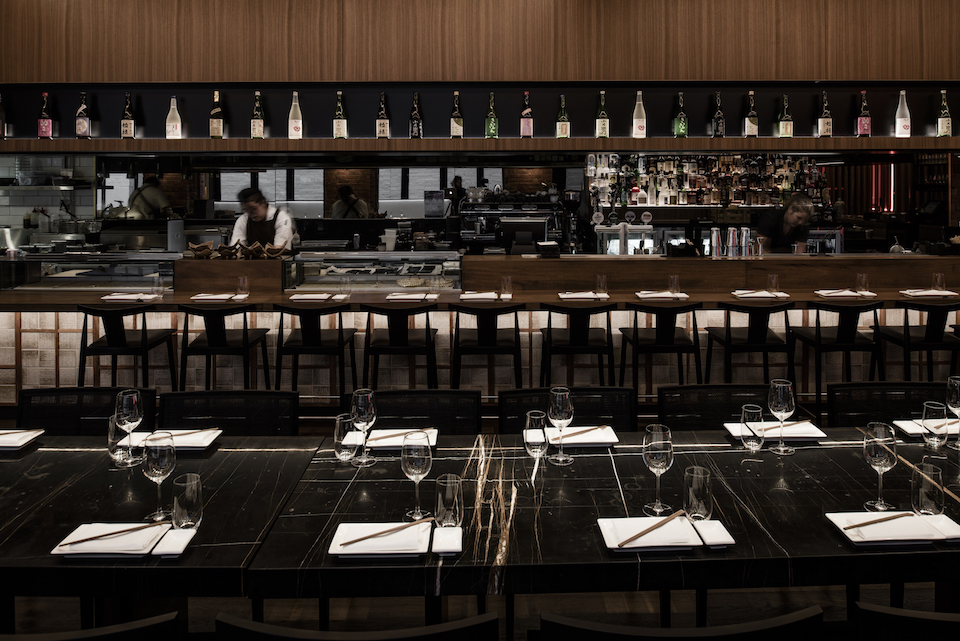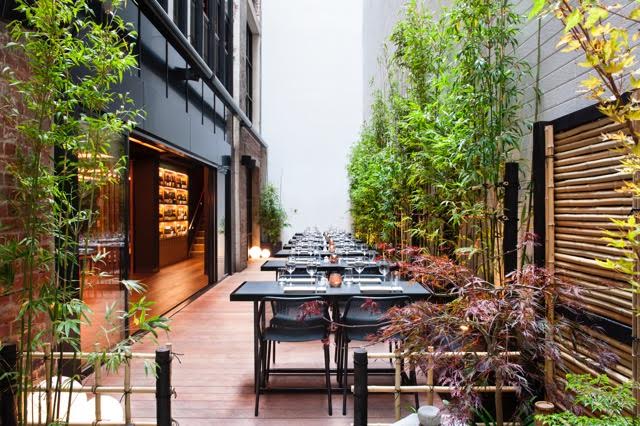 We created a beautiful, modern space that supported the contemporary Japanese dining concept without being overly themed. The venue expands over two levels in a very long and narrow space. Within this we had to encompass a cocktail bar, main dining room and private dining rooms.
Our design was inspired by the 1970s modernist Japanese salaryman's deep obsession with Western culture. For Japan this was a period of economic growth and of trying to look, and be all things, Western. A time of big men, big deals and dark bars. The design picks up on Japanese culture looking outwards to the West, not Westerners looking in on Japanese culture.
We curated a mid-century palette of Japanese grass cloths, textured tiles handmade in Japan, honed green marbles, beautiful teak veneers, lots of blackened oak, cream leathers, bronze mirrors and bespoke rice paper and teak wall and pendant lights.
The ground floor dining room boasts an intimate 70s flashback design. Black dining tables are inset with bronze and surrounded by timber-lined walls. A communal table sweeps the room in honed black marble. Tatami ceiling panels are discreetly illuminated. Teak veneer wait tables are inset with Japanese grass cloth. The dramatic ground floor marble dining counter overlooks a spectacular sushi bar and robatayaki.
Downstairs showcases an expansive bar - clad in hand-made orange and yellow thickly glazed bricks - with a double height shochu library and secondary wine wall. We installed leather banquettes, a DJ booth and a sliding glass entry to an outdoor courtyard. The courtyard features an exposed brick wall spanning the two floors, and Japanese landscaping with a private traditional garden for entertaining. The walls of our two private dining rooms feature a raised timber tatami pattern, lined in Japanese grass cloth – one of which opens to the private outdoor courtyard. The stairs to the bar are illuminated in neon red with our proprietary hand-painted Sake tattooed girl.
Our approach signifies a return to using materials with integrity. Paring things back to a simple and beautiful palette of lasting ingredients with traditional craftsmanship.
SEE SAKE WEBSITE
BAVARIAN BIER CAFE, MIRANDA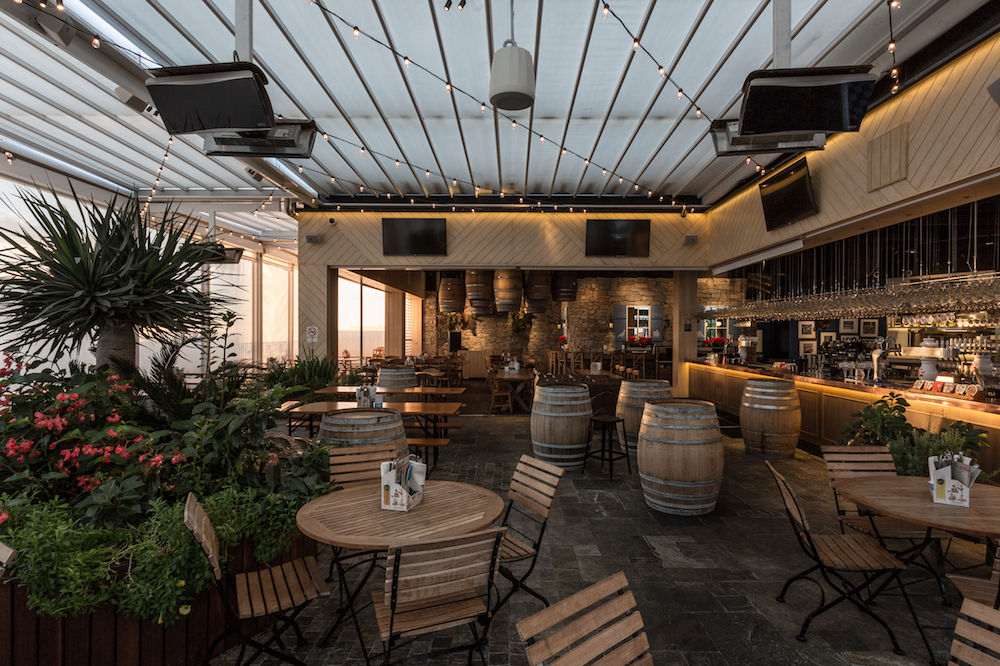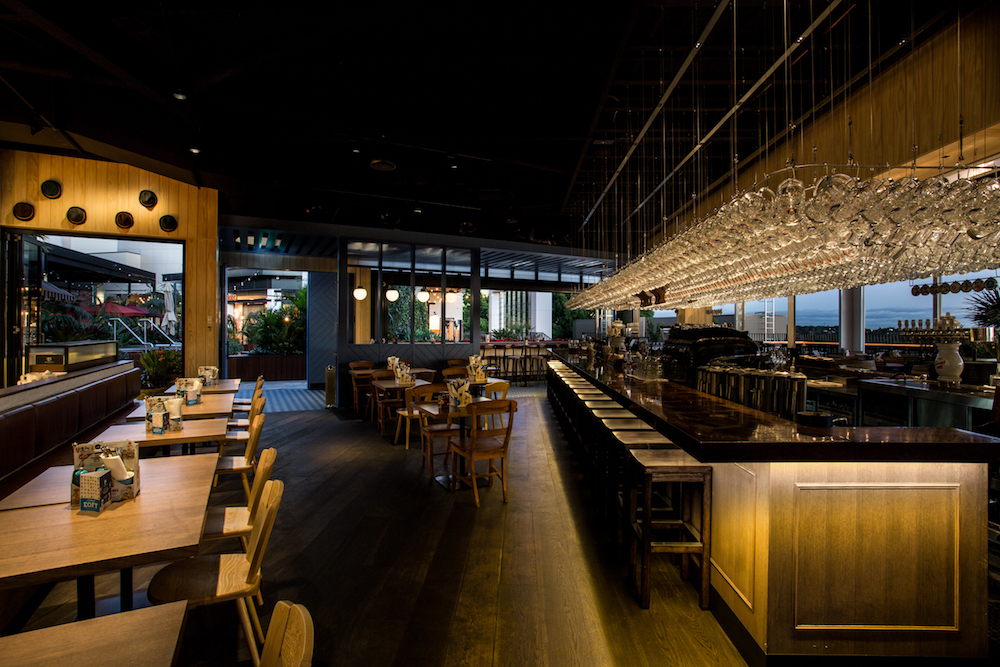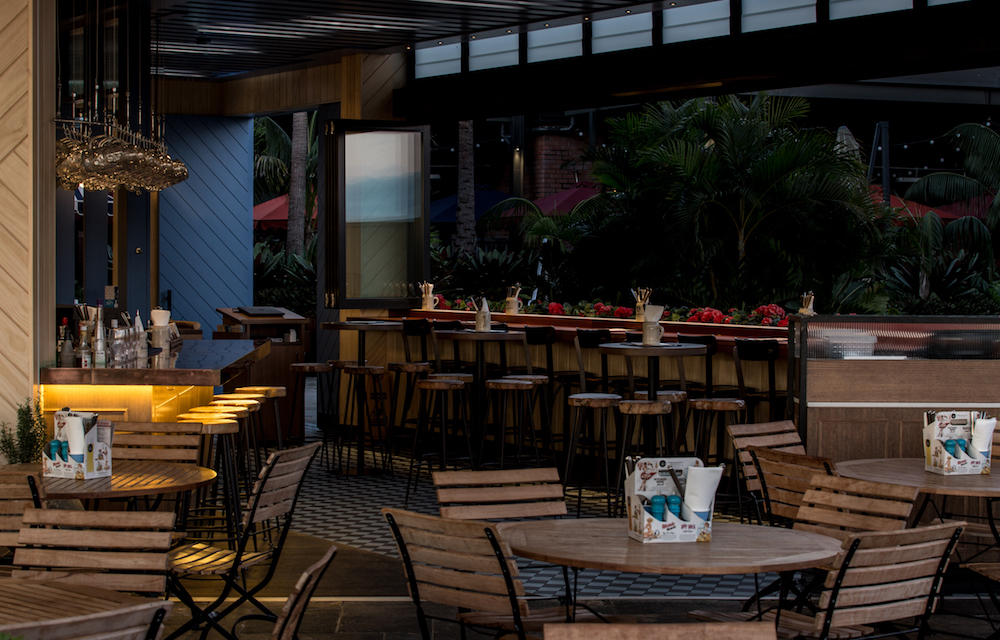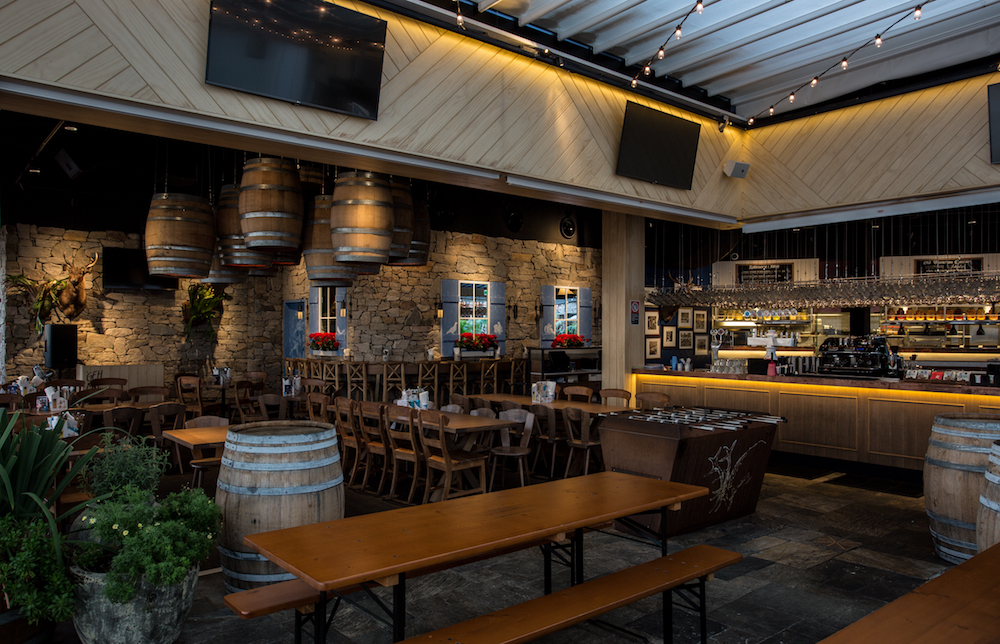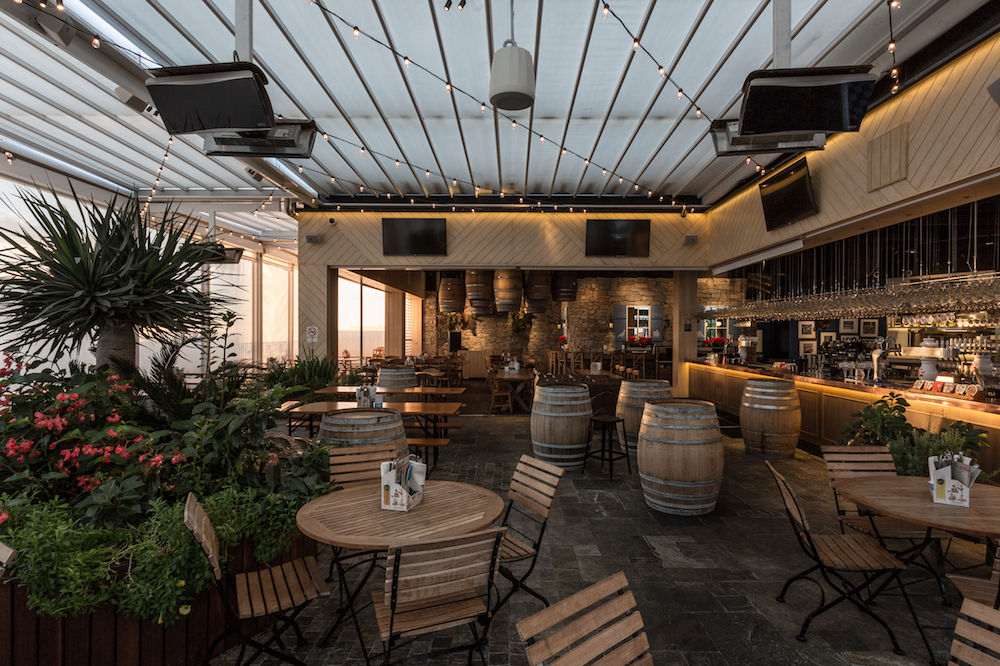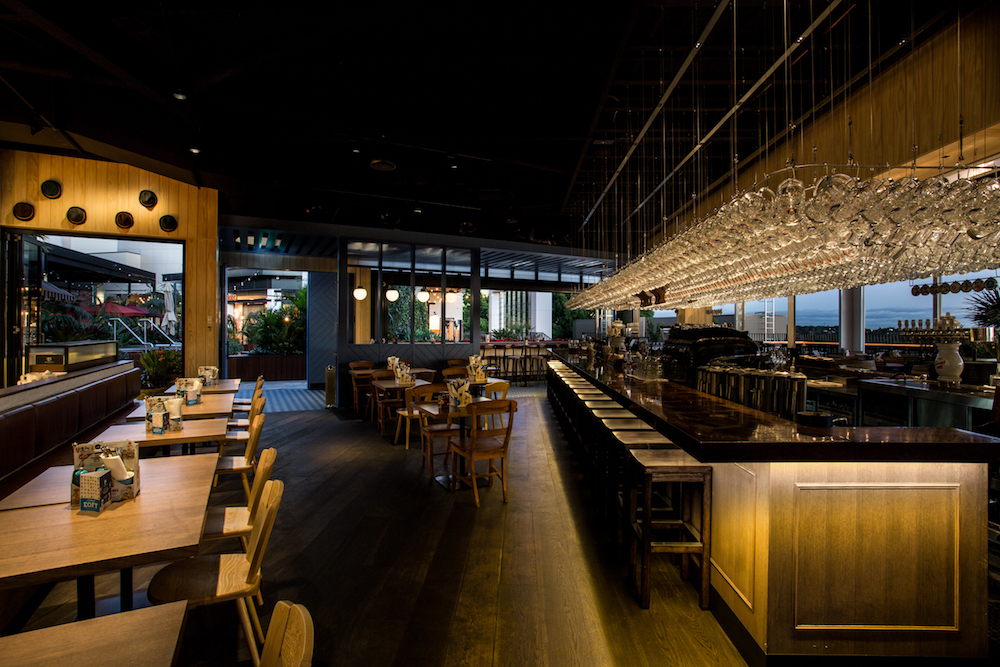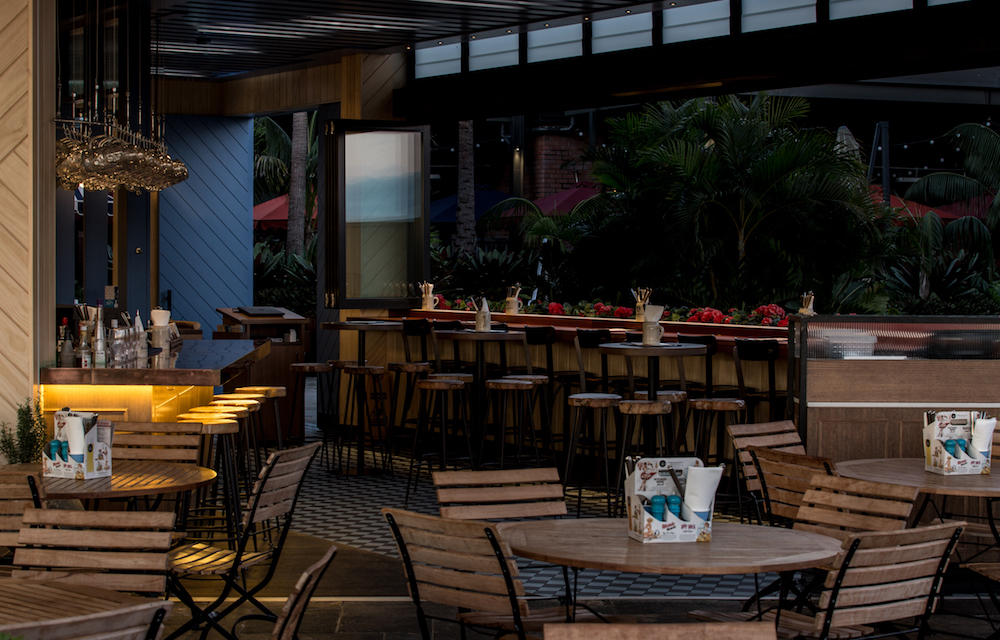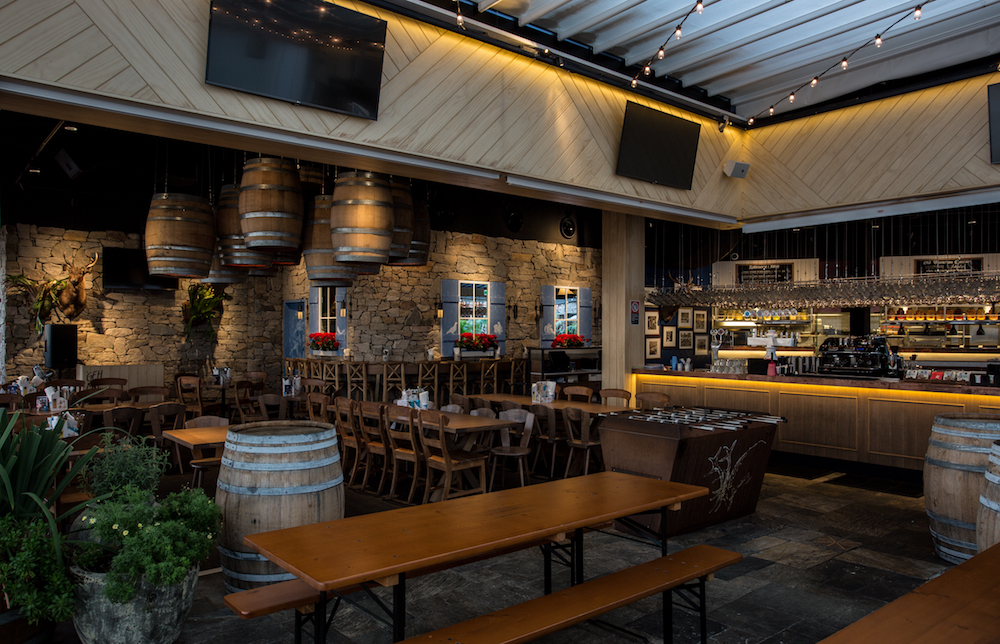 More information coming soon
The goal here was to create a stunning contemporary dining venue that balanced comfort with edginess. With big gesture details and finishes in mind, we designed soaring shared tables in honed Voila Calacutta marble, a rarely used material that was an ideal fit. We also veneered the existing columns in this stone. Our bar is a sweeping, almost monolithic concrete cut open slab. To further dramatise features we worked with lighting designers to subtly highlight each element. Softening the masculinity of the design, we used a contrasting light oak timber and picked up on plum tones - a nod to Japanese cuisine and culture. Custom wallpaper features the photo shoot we conceptualised and art directed of two women with traditional Japanese tattoos. Produced in a tasteful and respectful manner, these timeless images have been extended to digital and print marketing. The light gobos and etched bronze mirror were also custom designed by us.
See Sake website
Swine & Co, Sydney CBD
Melissa Collison designed this new dining space and bar with in an historic art deco bank. Going down three levels deep, the venue had all the intrigue necessary for new inner-city restaurant, Swine & Co. A vision of grotesque glamour was brought to life by collections of antique butcher's cleavers, hooks, chains and saws, our own photographic shoot capturing the art of the slaughterhouse, and a deep, shadowy palette of charcoals punctuated with gilt trimmings. Design elements unique to the site (the former Bank of New South Wales building) were married with the dining concept. The venue has been widely covered by the media, including Vogue Living, and has been shortlisted in the Eat-Drink-Design Awards for 2014. It has also been photographed by a major Australian publication and will be featured late October 2014.
We conceptualised a modern geisha to embody the entire back wall of the venue and create a contemporary back drop to Sake's famous Japanese menu. Then we art directed a photographic shoot of two modern geishas, collaborating with an award winning photographer and traditional Japanese artist. The images are seen across marketing collateral, menus, wallpaper, banners and light boxes.
Our designed custom designed bamboo chandelier pendants and fish scale wallpaper to reflect a modern interpretation of a Japanese garden and an injection of new printed dynamic upholstery emblazoned with Koi fish. For the seating cushions we selected a vibrant blue.
The design, re-fit and refurbishment of iconic venue The Argyle, in The Rocks, required a fresh new colour palette of paprika, mango, wild yellow and muted greens. We brought in ikat prints and peacock iconography, modular velvet sofas to hug the walls, and delineated areas to dance and get cosy. The project scope extended to the new Dumpling Kitchen. As this venue is in an historical building, our design teams worked closely with Sydney Harbour Foreshore Authority.
Bavarian Bier Cafes
(various)
Our new concept, re-fit and refurbishment of The Bavarian Bier Cafe, York Street and Manly sites, was sophisticated and homely in equal measure. We married traditional craftsmanship with European cosmopolitan charm with for this bustling German establishment, with several instances of hand-made imagery peppering the spaces. Melissa Collison also designed a photographic shoot at Urban Purveyor Groups, Hanseatic Fine Foods to compliment and tell the story of these venues.
Brasserie Ananas, The Rocks
(STYLING)