A renovation of an existing 1950s duplex, the client brief for this project was to watch The Party and create an uncluttered, fun home with a mid-century feel. We designed the complete interior fit-out, collaborated on landscaping and designed and manufactured much of the furniture, including the bespoke curved sofa, crystal chandelier, and custom-designed rugs. Architect on this project was Phillips Henningham. This project has been featured in The (Sydney) Magazine, Belle Magazine and design publications globally.
This classic Sydney home is perched in Point Piper with views across Sydney Harbour. Architect Luigi Rosselli was engaged to renovate the existing 1930s home, and we were contracted to bring it to life. The result was a warm yet luxurious home. Melissa Collison designed stair runners, carpets and colour selections for major rugs to the livings areas. Wallpapers and light fittings were selected, and a master Venetian wall finish artist was engaged to create the plaster effect on some of the walls. Furniture was upholstered, curtains designed and manufactured, along with decor details such as cushions, bed heads, light fittings and ottomans.
Site Design Studio
For this boutique eco-development of 21 apartments we created a light, bright version of luxury that would complement the building's environmental credentials. Quality, contemporary finishes were chosen, and geometric touches - such as the pop of black and white bathroom tiling - injected some style and personality. All apartments were sold prior to completion of the project in 2014.
Aa high-profile sportsperson came to us seeking a fun, colourful and relaxed living environment. Our client was on overseas travel for the duration of the design, documentation and building process. In her absence, we renovated the three-bedroom Coogee apartment with three new bathrooms, a new kitchen and significant changes to the master bedroom and en-suite. A feminine yet dramatic screen was designed and built to provide a peek-a-boo and create light to the en-suite bathroom. Our clients passion for pastel colours set the mood for her new home. A light and simplistic home was created, on time and within budget. This project has been featured in House & Garden Australia as one of their 2012 Designer Top 50 Rooms.
This significant Eastern Suburbs residence received an injection of eclectic glamour with a very modern twist. Our design encompassed new finishes and furnishings, including bespoke furniture and mid-century iconic pieces to be sourced internationally and shipped to Australia. Melissa Collison designed major pieces of furniture including sofas, occasional chairs, dining chairs and bronze framed console table. This home is currently undergoing Stage Two of the renovation.
A grand dame of Sydney's Consular belt, this original Arts and Crafts property was begging for its new owner to bring it back to life. Our client sought a classic family home with an Asian twist. With our client living overseas throughout the renovation process, we managed the building programme. Bathrooms, kitchen and living spaces were redesigned and furnishings and décor designed and sourced. Hand painted silk wallpapers adorn the gracious dining areas and darkened navy walls to the winter living spaces. Stage Two of the project involved the creation of additional built living spaces to the rear of the property and our studio was engaged to assist in the design. The result is a warm and inviting home for a busy family. This project has been photographed to appear in a major publication for late 2014.
This Mittagong estate is a sprawling country home with a stunning countryside vista. We were engaged to renovate the existing 1980s house and create a warm, relaxed retreat for a large family. We were briefed to design a complete renovation which encompassed new kitchen, wet areas, bespoke joinery, staircase and clever space planning, and addressing the facades. Melissa Collison specified finishes, dramatic colour schemes and re-vamped some of the clients existing furniture, upholstering it in ethnic prints and corduroy. Statement colours, tribal rugs and artefacts were peppered throughout, adding a tongue- in-cheek twist to a classic farmhouse interior. This project has been featured in major Australian design publications including House & Garden.
Site Design Studio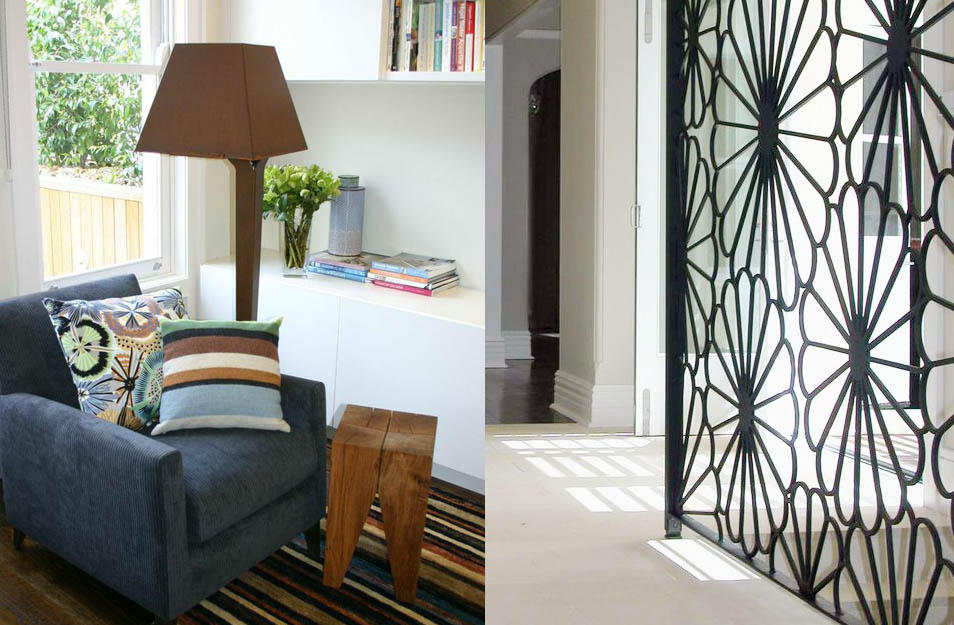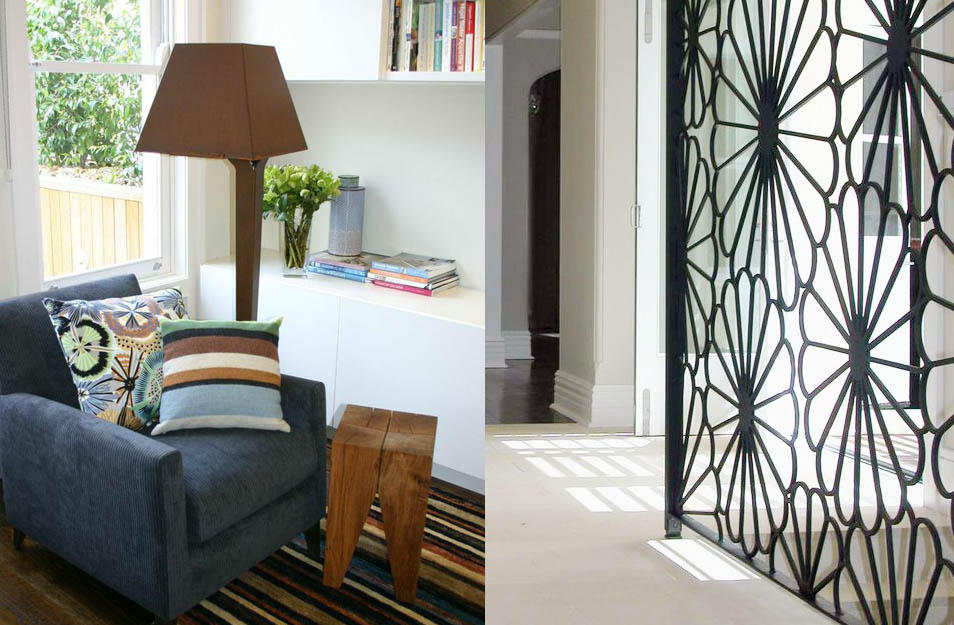 The historic character at the heart of this early 1900s home was retained through its renovation. With a young family moving in, we architecturally designed and created open living spaces, practical utility spaces and wet areas, as well as extensive entertainment and play areas - including decking and a swimming pool. Final touches included cosy family furnishings and deco items.
Site Design Studio
With two professional parents and a tribe of talented children living in this home, our client brief was to create a wonderful home for a family to grow in, with a mid-century feel. We designed bespoke joinery, soaring sliding doors and a large kitchen to cook in, bathrooms to soak in, colours that popped, polished concrete and laminated ply highlighted with 50s style wallpapers including grass cloth. We sourced and manufactured light fittings, furniture and soft furnishings. Brief answered!