Neil Perry's Rosetta Opening in Sydney Next Week
Here's what to expect.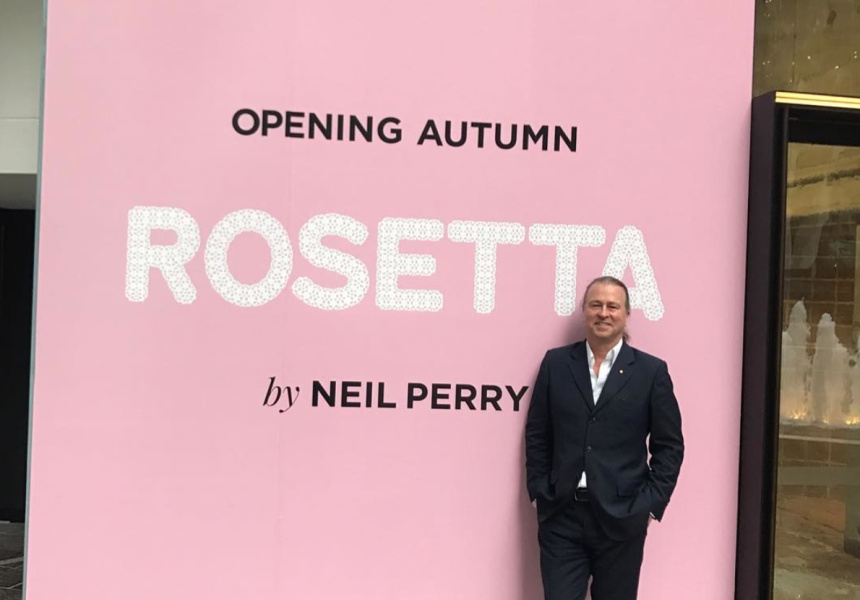 Dropping the news via Instagram in March, Neil Perry announced he is bringing one of Melbourne's top Italians, Rosetta, to Sydney.
A jewel in Melbourne's Crown Casino, Rosetta Ristorante is one of the city's most glamorous Italian offerings. The Sydney iteration will be in a three-level building. The ground-floor dining room, which includes a crudo and mozzarella bar, will extend to an outdoor terrace that seats 60 people and has views of the harbour. There is a split-level bar and above is a more secluded mezzanine level.
The restaurant will focus on sustainable seafood. Perry has been teasing a few dishes from the Sydney restaurant on Instagram, including buffalo mozzarella with a radicchio salad; crudo of scampi; and desserts such as cannoli and Torta Di Verona, a tiramisu-like dessert with berries. Cocktails include a Cold Drip Café Americano and slushy Sgroppino.