Leading boutique interior designer Justine Hugh-Jones loves working with expatriates relocating to Australia after years of working abroad in big international cities across Asia, Europe, the United Kingdom and the US.
"Some of my best clients are expats because they are internationally minded," says the Sydney-based designer, who estimates more than half her clients are expats.
"They've lived in different countries, different homes, apartments sometimes in Hong Kong or a townhouse in London, and are very open-minded when they come back to Australia."
In addition, Hugh-Jones says expats, for the most part, will look to their designer to incorporate cherished artworks, photography and artefacts, as well as furniture and furnishings they want to bring home.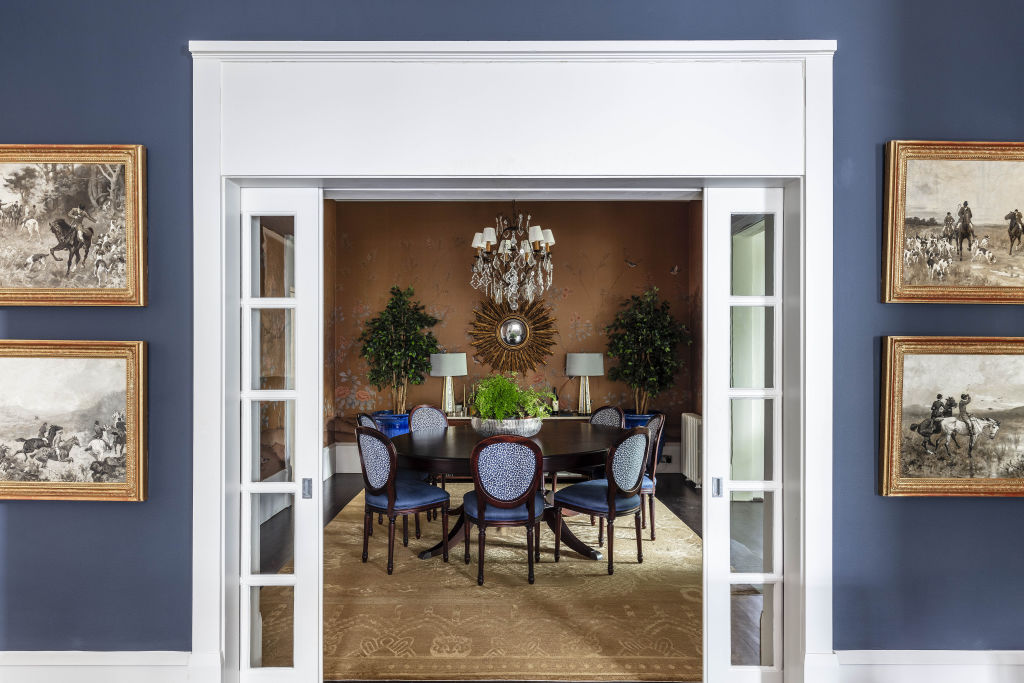 This was the case with interior designer Melissa Collison. Clients living in Hong Kong commissioned her to redesign the interior of a two-storey arts and crafts-era house in the upmarket Sydney suburb of Woollahra.
This was part of a larger, two-stage architect-designed renovation of the Rosemont Avenue property, which included an extension with new kitchen and family room opening onto an al fresco garden.
"They had collected a lot of Asian art and furniture which they wanted to incorporate
into their home," says Collison, who also accompanied her clients on a shopping expedition in Hong Kong to help source pieces.
Collison also used hand-painted, tobacco-coloured silk chinoiserie – a Western decorative style adopting Chinese motifs and techniques – to dress the dining room walls. Linen toile du jouy fabric wallpaper – again featuring a Chinese theme – was also employed to decorate the bathroom. "It was their tribute, their homage, to Asia," says Collison.
Hugh-Jones says she enjoys that expats, some of whom have been away for decades, bring "these elements of their history" to which they're so emotionally attached. "It's a lovely process, to have these connections, these starting points [for a design]," explains Hugh-Jones, who adds children have a particular affinity to items, like art and artefacts, which help them to resettle.
She also stresses not everything necessarily works. Sometimes, for instance, a Balinese daybed doesn't fit with a harbourside address. But therein lies the art of the designer' the ability to make seemingly conflicting styles not only work but also radiate.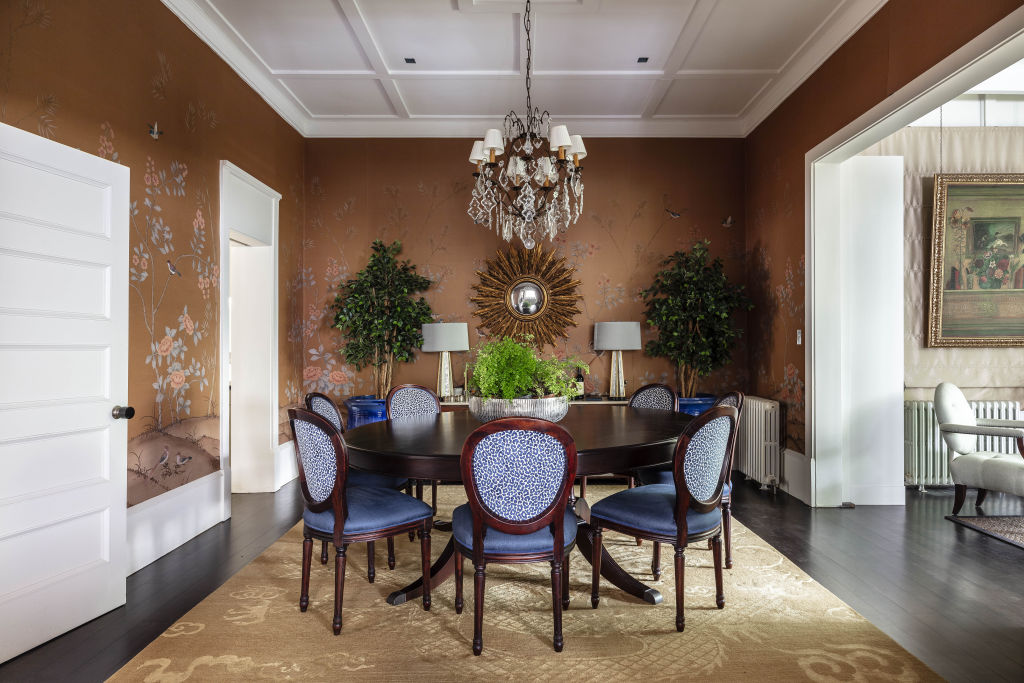 With Rosemont Avenue, Collison did precisely that. She balanced the Chinese furniture and artwork with more traditional furniture, such as Louis XV chairs, as well as contemporary design and over-the-top glamour, including taffeta satin curtains.
Ben Collier, co-founder of The Agency, says he usually sees a spike in interest from expats, who tend to eye areas such as Sydney's eastern suburbs and lower north shore, over the Christmas-New Year period or when the currency exchange is in their favour.
He says he has already received overseas interest in Rosemont Avenue given the property's excellent architecture and design and proximity to Queen Street village, Edgecliff station and schools. "It's a quality home in one of the best streets in Woollahra," he says.
Collier has advised on an $8.5 million price guide for the property, with an auction scheduled for March 16.