Hot venue: Saké Flinders Lane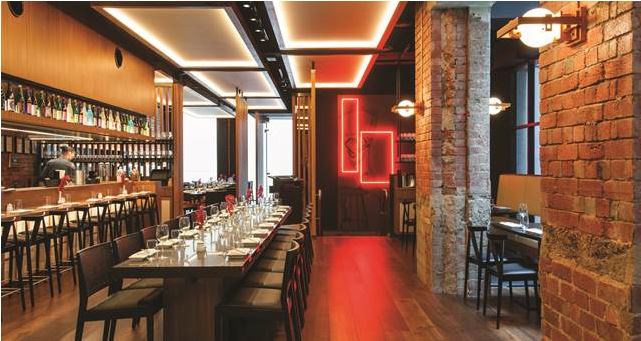 Melbourne's Saké Flinders Lane officially opened its doors last Friday.
Executive chef Jean Paul Lourdes, with 3-star Michelin credentials spanning Paris, Hong Kong and Tokyo, has created a menu that pays homage to the Saké family but reflects his signature style.
The menu celebrates locally-sourced produce, including artisan cheeses and heritage bred chicken and pork. Core ingredients are crafted in-house, including traditional spices and seasonings such as togarashi and furikake, tofu and miso paste, which takes six months to make. Soy sauce and salts are house-smoked.
There are classic Saké dishes as well as those unique to Saké Flinders, including Yakitori (brined and slow cooked for a combined 24 hours), then glazed in tare and robata grilled over ancient binchotan charcoal. Late-night diners are catered for until 2am at the downstairs bar from Thursday to Saturday, with the bar closing at 3am.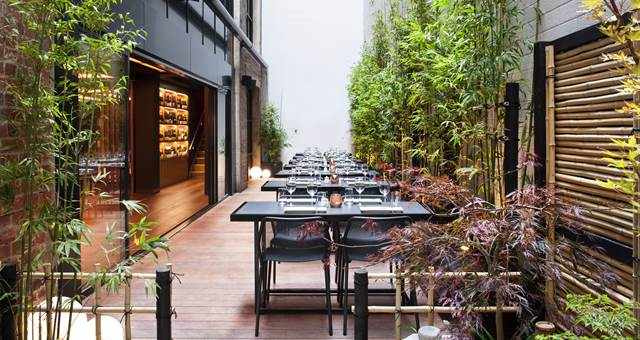 "We play with texture, temperature, flavour and fragrance to create a feast for the senses.
"For example, Niku Chazuke combines fragrant rice infused with Osmanthus blossom, with green tea and simmered beef, while contrasting temperatures and tastes define our beef tataki with the beef served warm and seasoned with spicy togarashi and freeze-dried plum and salted plum," said Lourdes.
The drinks menu features an extensive range of Japanese craft beers, including those from Coedo, Niigata and Hitachino, and the largest range of umeshu, sake and Japanese whisky of all Saké restaurants. The cocktail list includes a shiitake-infused Hakushu single malt cocktail, a cheesecake martini combining Appleton VX Jamaican rum, yuzu juice, mascarpone and blueberries, and a smoky BBQ version of a Bloody Mary.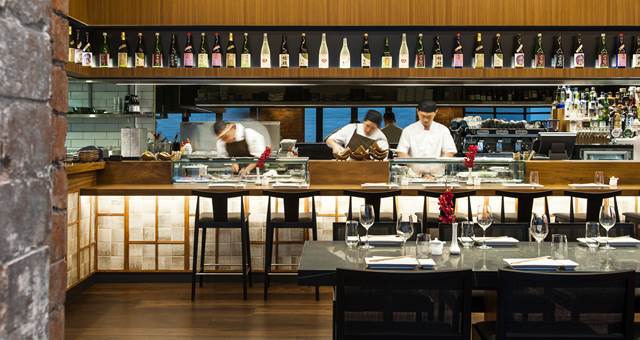 The downstairs bar features a shochu library made up of 80 urns each containing 1.9 litres of shochu – a traditional distilled spirit. Customers can buy urns and access their personal shochu collection from the library each time they visit.
A carefully curated shochu list includes four house-made infusions: jalapeño and lemon, strawberry and thyme, shiso and cucumber, and lemongrass and ginger, as well as a number of chu-hai, where shochu is mixed with fruit puree and topped with soda. Saké Flinders' menu is complemented by the stylish two-storey restaurant, which features a mid-century palate of Japanese grass cloths, handmade Japanese tiles, green marble surfaces, teak veneers, timber, cream leather furnishings, and bronze mirrors.
The ground floor seats 119, including 17 at a wood counter that overlooks a sushi bar and robatayaki grill, and a private dining room that seats 12. The downstairs bar and dining area seats 174, including 24 on high-top tables by an expansive bar, 48 in an exquisite outside courtyard bar, and a private dining room for 16.
Saké Flinders Lane is located at 121 Flinders Lane, Melbourne Vic.
Photography by Nicole England.