This Sydney hair salon doubles as a chic cocktail bar
Cocktails and a cheese board while those highlights set? Yes please.
There's nothing better than getting pampered, right? And there's nothing better than cocktails — that's a given. So combining the two was a no brainer for Sydney salon-cum-bar Christopher Hanna. Tucked away in the heart of Sydney city, Christopher Hanna's bar add-on comes from the same brainchild behind Ash St. Cellar's Mikee Collins, and manages to meld two worlds with a seemingly impossible ease.
Half salon, half bar, the space lends itself well to its two personalities, with the bar's moody outfit a contrast to the salon's chic, Art-Deco-inspired interiors. Complete with complementing colourways — think, black traditional-style chairs and marble floors — the dual spaces are divided by a grand cocktail bar.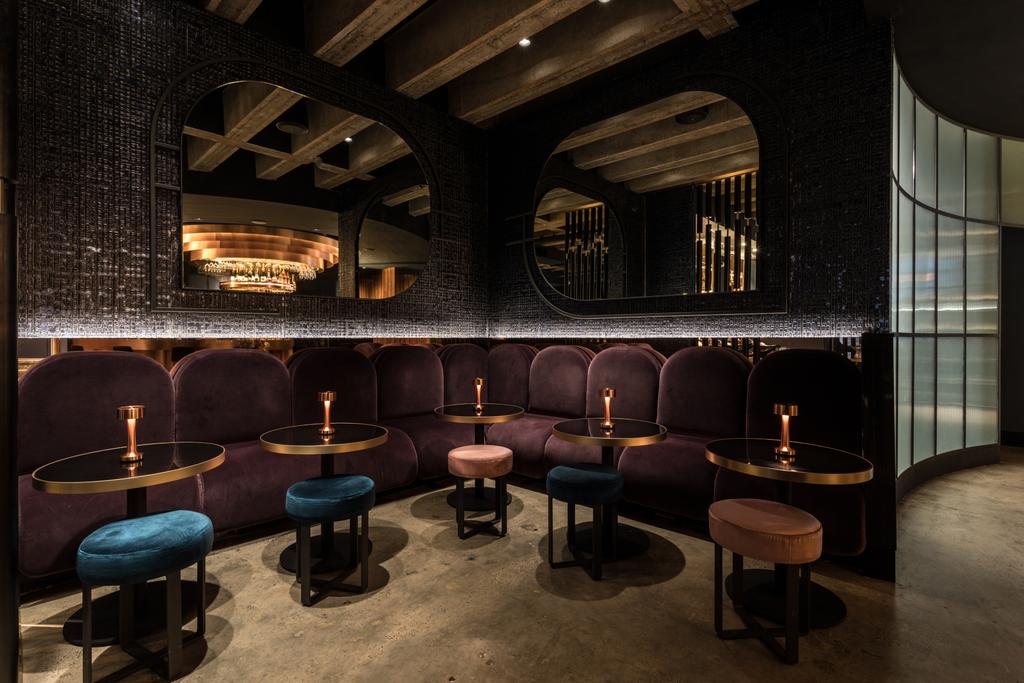 Inside the bar, rich velvets and eye-catching brass accents make for an intimate space packed with character. And thanks to its location just off Bridge Lane, it feels like a hidden gem. The cocktail menu comes complete with espresso martinis on tap (no, not a drill) and up to 50 local and international wines, which means the 65-seater bar is impressive in more than just appearance.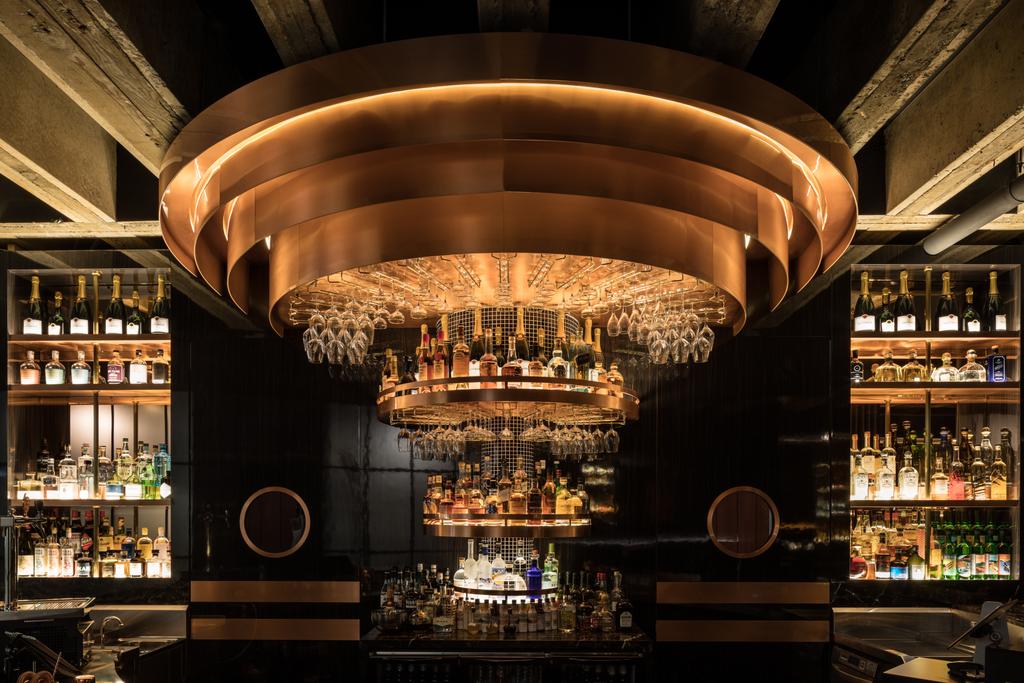 Salon sinks, artfully placed at the ends of group tables in the bar, remind visitors of their locale whilst simultaneously doubling as the perfect on-theme ice bucket. Did someone say rosé with your ombré?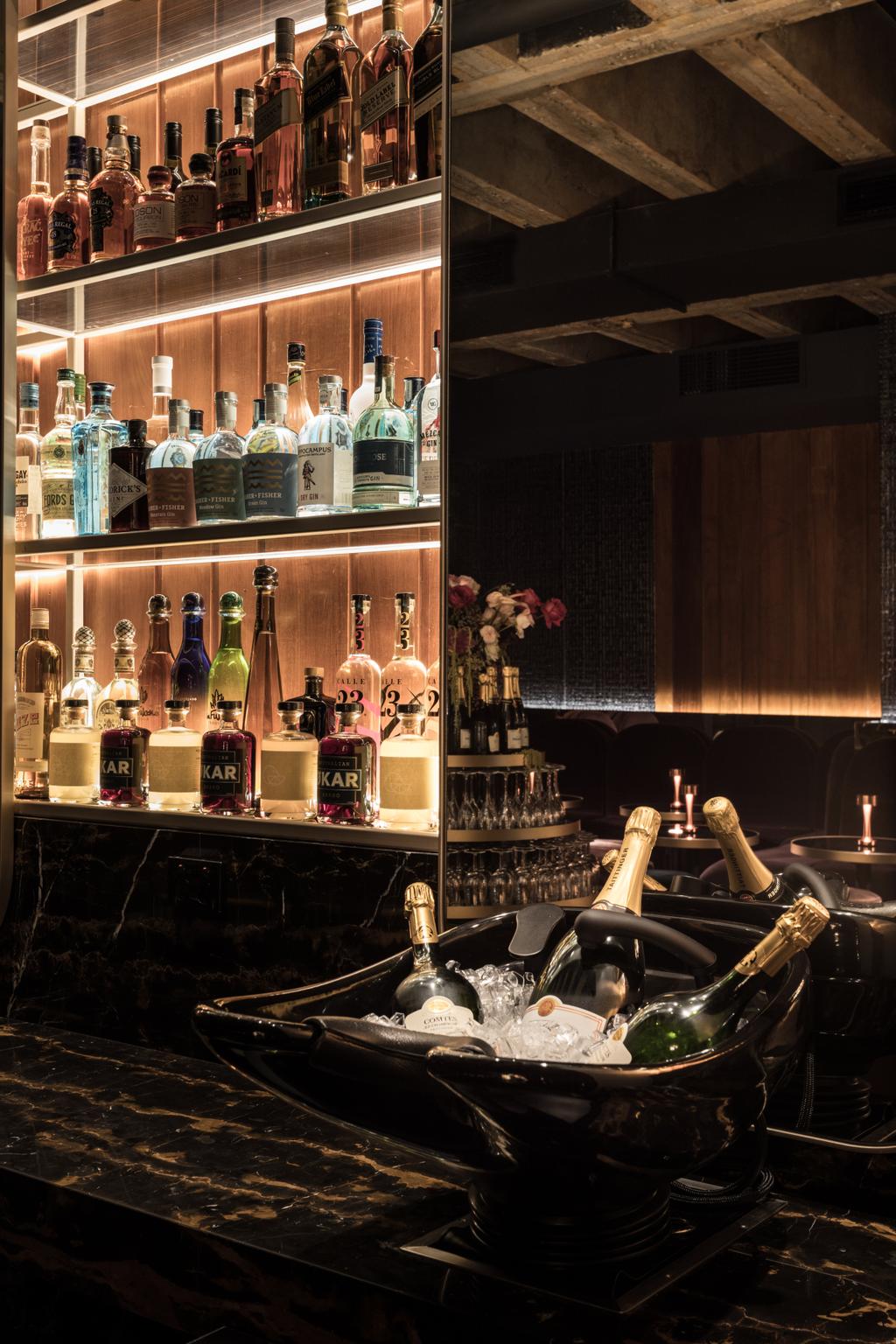 The bar, which is open to both clients of the salon and those just popping in for a drink, offers a snack menu that's hard to resist. Including the likes of burrata, grilled octopus, a cheese board and even caviar, it's well stocked to keep bar patrons and those getting a trim well fed — and it's no doubt the best fare we've ever had whilst waiting for a blow dry.
The interiors, created by designer Melissa Collison, feel relaxed and polished all at the same time — and prove Christopher Hanna is not a bad place to visit for an after-work cocktail, new haircut, or both!